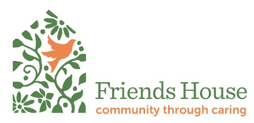 Sandy Spring

,

Maryland

20860
Job Description
JOB DESCRIPTION
Job Title: Registered Dietitian
Department: Friends House Retirement Community, INC
Supervised by: Culinary Services Director
Coordinates with: Culinary Services Department
POSITION SUMMARY:
Responsible for planning, implementing, directing, and evaluating the activities of the clinical dietetics area. Establishes standards of quality for the provision of clinical nutrition services. Coordinates the quality assurance program to monitor these services with the Culinary Service Director. Ensures adherence to Federal, State and Local regulations including established for dietetic services while maintaining generally accepted policies and professional guidelines for dietetic services. Serves as a liaison between facility, Culinary Service Director and other departments in implementing nutritional care protocols.
QUALIFICATIONS:
Active Registered Dietitian certification required as approved by the State of Maryland and with the American Dietetic Association. Minimum of three (3) years experience in clinical dietetics in a Health Care facility; with a one year minimum in a Nursing Home environment. Good oral and written skills required. Any satisfactory combination of education, training, experience, or abilities in a related field.
SKILLS & ABILITIES:
Effective communications skills, creative problem solving and adaptability. Through knowledge of nutrition therapy. Good analytical and problem-solving skills, good mathematical ability. Effective interviewing and counseling abilities. Effective time management skills and attention to detail. The ability to deal with people in a tactful and respectful manner and the ability to organize and utilize people and materials effectively and efficiently.
RESPONSIBILITIES:
Develops and monitors standards of quality for the provision of clinical dietetic services.

Develops standards of performance for the provision of dietetic services through the establishment and periodic review of nutrition care policies, procedures and protocols.

Develops and implements quality assurance programs to monitor and evaluate the quality and appropriateness of patient care and nutritional needs.

Responsible for the preparation of the quarterly quality assurance reports for the department.

Ensures that clinical nutrition services comply with Federal, State and Local requirements.

Manages the clinical nutrition services of the Culinary Services department.

Quarterly updates the diet manual and obtains necessary approval from the medical staff.

Provides direct nutrition care to patients.

Reviews and recommends revisions to the current internal feeding formulary to ensure cost containment and optimal nutrition care.

Responsible for the inventory and ordering of internal nutrition formulas.

Establishes standard mean patterns for therapeutic diets and consistencies.

(i.e., Puree, Renal, Sodium-controlled meal patterns).

Coordinates clinical nutrition services with the Culinary Service Director.

Responsible for patient menu planning revision as necessary.

Performs nutritional analysis of patient menus to ensure nutrition adequacy.

Ensures that an efficient system is implemented for the provision of patient nourishments and internal feedings which meet or exceed Federal, State and Local guidelines.

Attends management/departments meetings as required.

Contributes to the in-service education programs for in-patients and Staff.

Assess the need for and develops/compiles appropriate nutrition education materials for patients.

Participates in staff education programs as requested. May participate in community programs sponsored by the facility on occasion.

Attends continuing education programs on a regular basis to keep abreast of new developments in the field of nutrition and applies this knowledge in the workplace.

Participates on appropriate committees and meetings.

Acts as the department representative on the pharmacy, therapeutics committee and care planning team, when nutrition issues are addressed.

Maintains effective inter-and intra-department written and verbal communication.

Performs administrative/food service-related activities as requested.

Check tray line periodically for adherence to quality standards and nutrition prescriptions.

Responsible for the conduct of test tray evaluations, patient meal satisfaction survey.

Performs related work on this classification routinely and work outside this classification on a temporary occasional basis.

Frequent contact with patients, visitors, physicians, nursing staff, and Outside Food Contractor.

Other duties as assigned.

Abides by the standards and practices as set forth in the Corporate Compliance Code of Conduct.

Adheres to the Organizations Policies and Procedures covering Privacy and Security in Compliance with HIPAA regulations.
This position description for a Registered Dietitian is intended to provide a summary of the major duties, tasks, and responsibilities of the position and shall not be an exhaustive listing of all work requirements.
Monday through Friday from 9am-5pm
Apply Here
PI226030748
Employment/Position Type:
Full Time